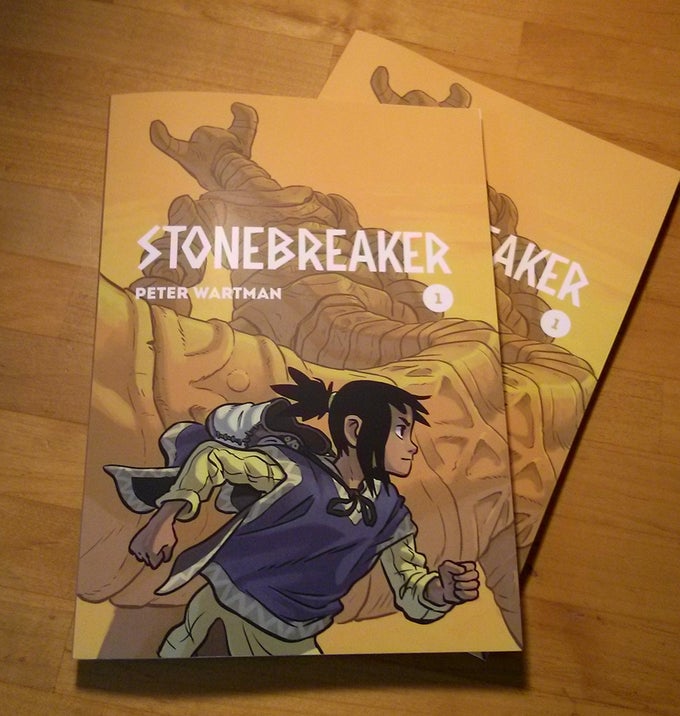 I am always happy to help out an independent graphic novelist, so after bumping into Peter Wartman in another social media space, I followed his link to his page for the Stonebreaker series. I'm glad I did, for the story Wartman tells here feels like just beginning of an epic tale, but it has much complexity to it and characters I am already rooting for. (And this particular series is a sequel to Over the Wall by Wartman.)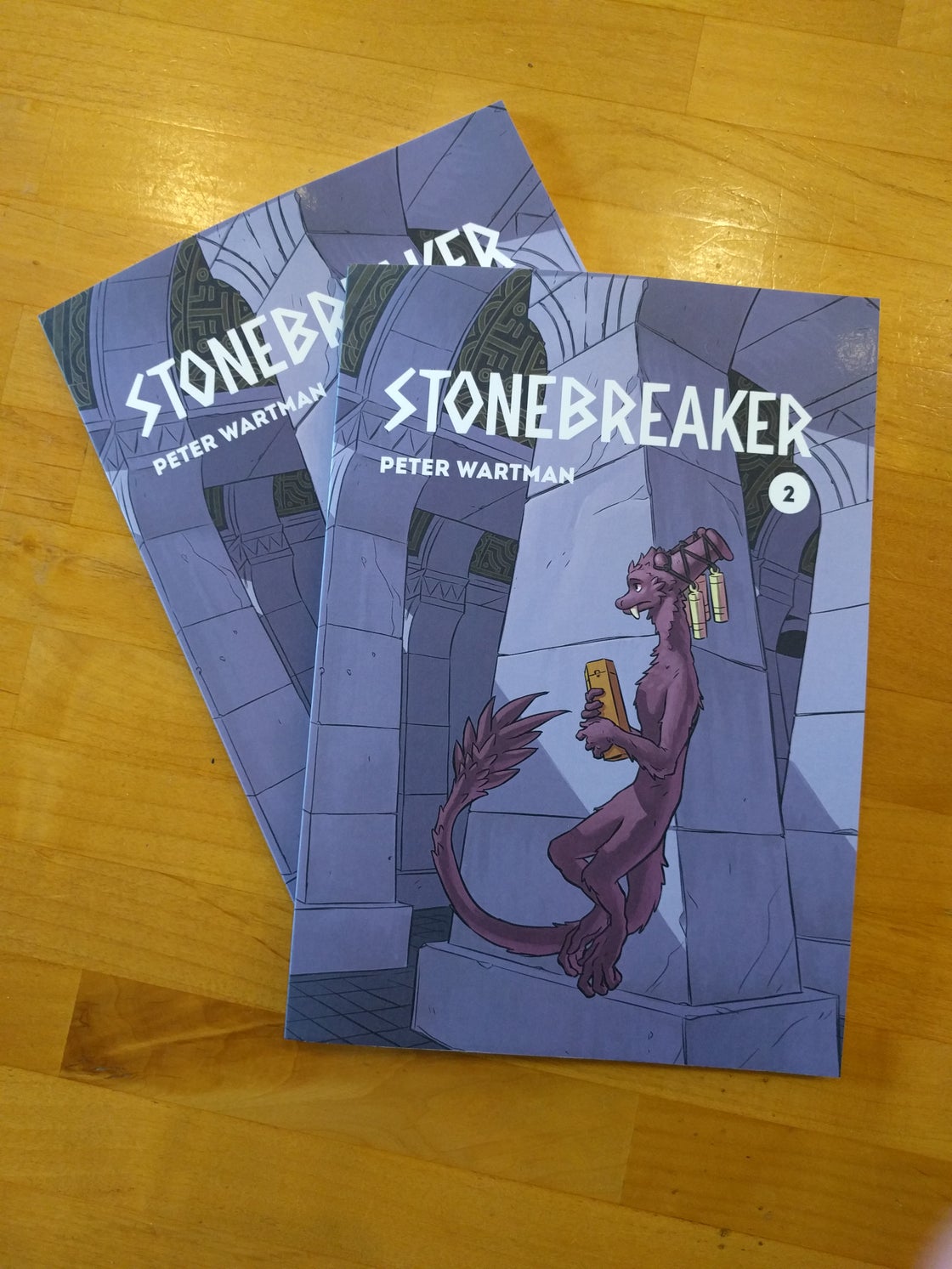 In one sitting, I dug into all three of the available Stonebreaker books (and I imagine at some point, Wartman might try to unite the stories into a single graphic novel) and ended curious, wanting more. That's when you know a story has gripped you.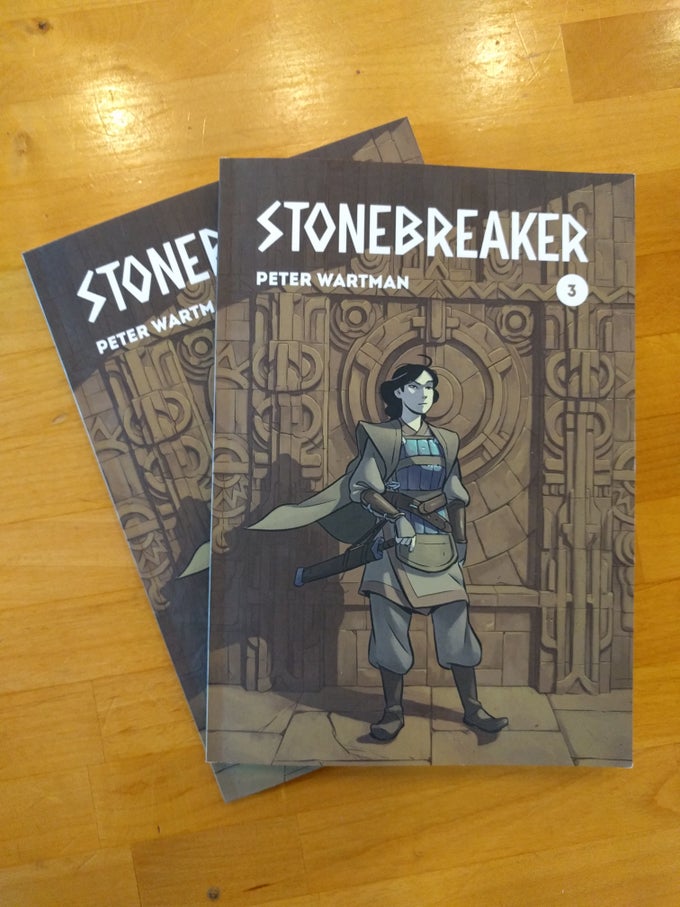 Stonebreaker is set in an ancient city that has been destroyed by a Demon God (whose origins we learn here but not much else, but is probably covered in the earlier book, Over the Wall). The city is now mostly abandoned by people, except for folks like our hero, Anya, whose friendship with another Demon (a librarian who is friendly with Anya but who has past memories are just arriving) seems to be central to the larger story narrative. Anya's brother has a backstory, too, in which he also went into the city, but lost his memory in some encounter with another demon.
There's a lot of mystery here in Stonebreaker, and Warton is sprinkling hints of where the story is going. The reader has to immerse themselves in the world, and make some inferential leaps about characters. I don't mind that, particularly with graphic novels like this, but it may be confusing a bit for some other readers not accustomed to diving right in to an imagined world.
I also later ordered and then read Over the Wall, the prequel story that sets Stonebreaker in motion by introducing the characters, and setting, and storyline.
It's admittedly odd to read the second story first before the first story, and I found myself enjoying Stonebreaker a lot more than Over the Wall, which itself is a fine bit of storytelling. I just happen to think Stonebreaker is a richer experience, perhaps the results of Wharton's sense of the story and world expanding as he continues to create.
The Stonebreaker series (so far) and Over the Wall are perfectly appropriate for elementary and middle school (and high school) readers.
Peace (on the page),
Kevin