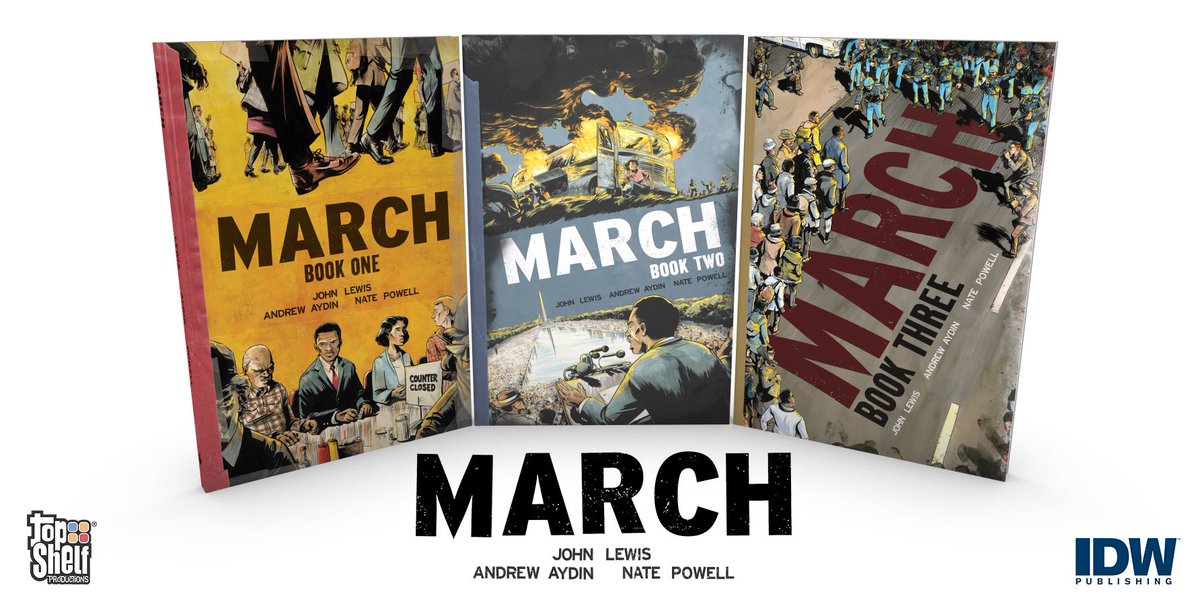 Last night, my wife and I watched the new David Letterman show on Netflix, as he talked to Barack Obama. It was a relief of sorts to know we did once, not that long ago, have a president who could articulate a thought and an idea or two. It was a love fest between Letterman and Obama, which was fine for us but would have been annoying to anyone who thought Obama didn't do nearly enough.
There is a segment in which Letterman meets up with Congressman John Lewis, the legendary civil rights leader who became an influential politician, on the Selma Bridge, as the two men talk about race and America and politics. The walks and protests — now known as Bloody Sunday — across the bridge is a pivotal moment in US history.
It reminded me that re-reading the March graphic novel trilogy, which is co-authored by Lewis, might be in order, particularly as we celebrate the birthday of Martin Luther King Jr. today.
If you have not read March, you need to. It's a powerful use of graphic storytelling, bringing to the surface the tension and the energy and the madness of the Civil Rights movement through the eyes of Lewis, who protested and ended up in jail dozens of times (included a few times as congressman) and whom Trump ridiculed at one point in a tweet for being all talk, no action. What an idiot.
Read March, and remember.
Peace (every day),
Kevin