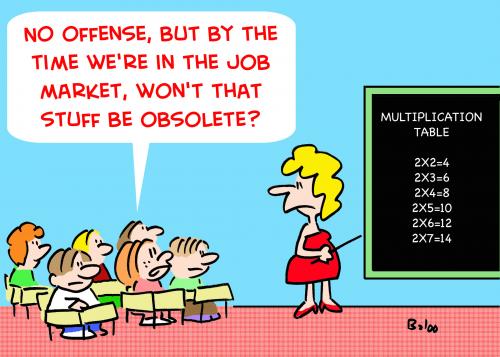 I want to share this growing list of "Obsolete Skills" that folks are constructing at a wiki site. Inspired by a blog post by Robert Scoble, the site seeks to document things we used to do but no longer know how to do.
Or

Check out a small list of obsolete skills:
I can imagine using some of this in the classroom by having students go through a modified version of the main list and noting the things they know about or can do, and the things they have never even heard about. (Although I would need to read through them to make sure they were appropriate.) Our Social Studies teacher does some of this already during a unit on Culture. He brings in a turntable and rotary phone and other objects from the, gulp, distant past.
The ones on this list that stuck out for me are:
What about you? What do you deem obsolete?
Peace (in the past),
Kevin