Last year, I introduced a whole new genre of novels: the Make Your Own Ending (or Interactive Fiction) concept. I now have a box full of those books where you come to a page as the reader/character, are faced with a decision, make a choice, and move on through a certain branch of the story. The students LOVE these books and many have not ever encountered them before (which seems odd to me, but there was a time when the publishers stopped publishing, and that seems to now have been reversed).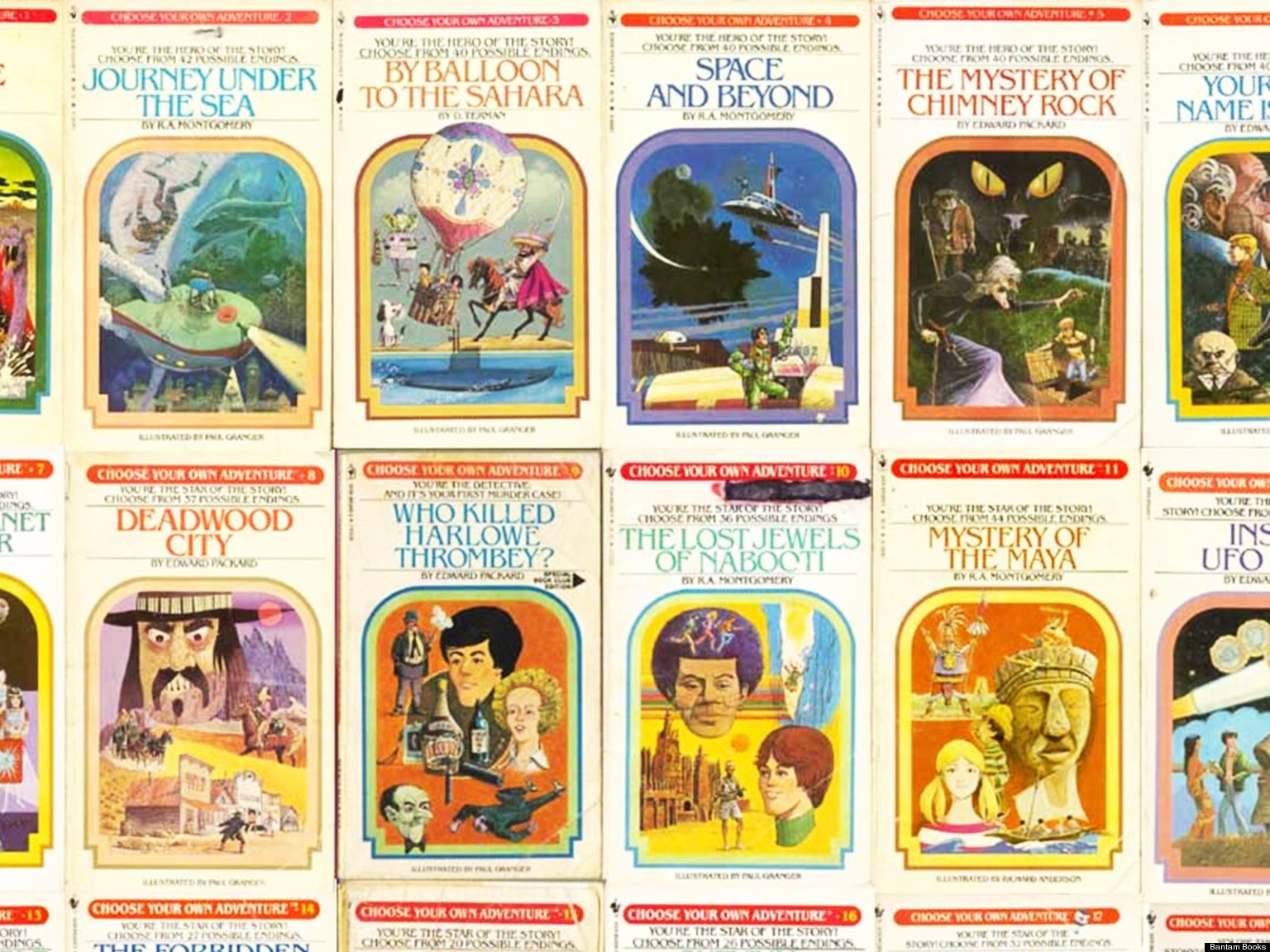 The key is not just the reading, but the writing of these stories. Yesterday, I brought two of my classes into the freeware called Twine, which allows you to construct and build interactive fiction stories. They are now working on an archeological-themed project called "The Mystery of the Ruins" in which they will be writing and publishing their own stories.
Here is a story map from last year, in Twine (read the story, too):
There was so much laughter and discovery yesterday as I told them "to play" with the software and not worry about the project. Just go on and make something. Make a story, build branches and see what works and what doesn't work. Ask questions.
We don't do this enough — give time to play with technology — but it remains a very crucial element in my classroom, and now, as we gear our way forward later week to actually writing the real story, they will have some understanding of the strengths and weaknesses of Twine. They will have some ownership of the process, and not be quite as hemmed in.
Or so I hope.
Peace (in the classroom),
Kevin