The other day, I found myself with a few dull minutes to spare while waiting for my son. What did I do to kill the time? Tetris on my Android phone. It's amazing that this simple game still holds appeal in this modern age,  but it does. A new graphic novel Tetris: The Games People Play by Box Brown not only explains the appeal of the puzzle challenge on the brain and psyche, but also explores the fascinating history of the game itself – from origin to launch to pop culture icon.
The appeal of Tetris has to with the psychology of games, and Tetris hits it on all cylinders. There's the frontal cortex, trying to flip and slide the shapes while they drop. There's the rush of finishing a line. There's the quickening pace of action. The player hits a "flow." It's all part of the psychology of game design.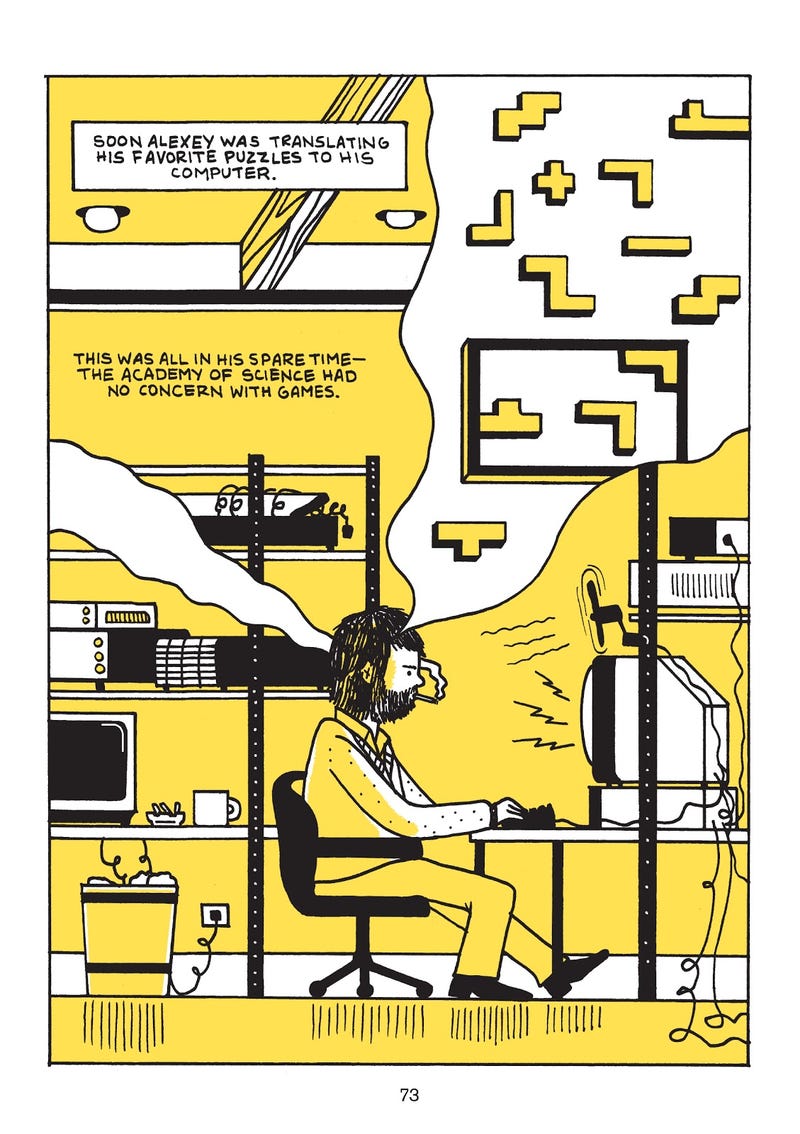 Then there's the rich history of the game itself. Developed by Russian computer scientist Alexey Pajitnov as a side project during the Cold War, in the early days of PCs and video game programming, his Tetris concept of interlocking blocks first took root in the old USSR. Then the game was smuggled out of Russia on floppy discs, and then the game became the object of a global bidding war between companies in Japan, Europe and the United States, even as the political structure of the USSR made negotiations nearly impossible.
You may remember Tetris as the anchor game on many early gaming systems — including Game Boy — but how it got there is an amazing tale of politics and copyright and deceit, and lots and lots of money. Box Brown weaves the tale wonderfully in this graphic novel, which could find a home in a high school classroom where gamers and historians collide.
Peace (block by block),
Kevin
PS — I received an early copy from First Second Publishing to review. The book is out in October.