The most innovative idea that I came across this summer? How about John Hunter's World Peace Game concept? The game is incredible and complicated and pushes all sorts of learning in all sorts of directions.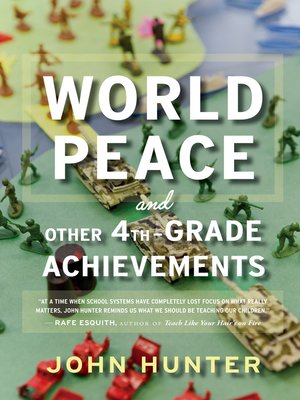 Hunter's story of how he developed this intensive game that upped the ante for his fourth graders (and other assorted age groups as he brings the game elsewhere … including the Pentagon, where military leaders played it, too) as he asks players to help solve problems facing the world. His story is certainly worth a look, if only for discovering another way to re-examine our classroom spaces as something beyond testing and mandates.
Read my review at Middleweb of World Peace and Other Fourth Grade Achievements by John Hunter.
Peace (not just a game),
Kevin