Well, I could not not read this, right? I mean, Dog Man! I am Dogtrax in social media spaces. And Dav Pilkey! Who doesn't love the hijinks of Dav Pilkey? (not counting the teachers in his books, who complain about kids making comics all the time).
In a nutshell, Dog Man is a comic story being made by two comic characters (Harold and George) in Pilkey's comic book. If you know Captain Underpants, then that makes sense. If not, go forth and read Captain Underpants (there are worse things to read, including the daily newspapers with headlines coming out of Washington DC).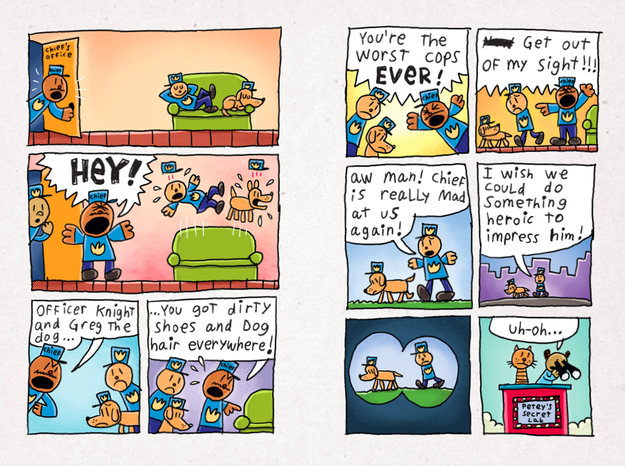 Dog Man is a police officer with the head of a dog and the body of a man (and don't ask how that happened) who always seems to save the day, from either the villian cat (Petey) or animated hot dogs (the edible kind, which sort of gives away the resolution of that particular story … sorry).
Pilkey has great fun with sight gags, and word play, and general mayhem and silliness that makes Dog Man a fun read, mostly for the elementary age (but my middle school son enjoyed it). What more can you ask of a book? (other than some deep underlying theme of the human condition … yeah .. you won't find that here in Dog Man.)
Peace (it's ruff),
Kevin