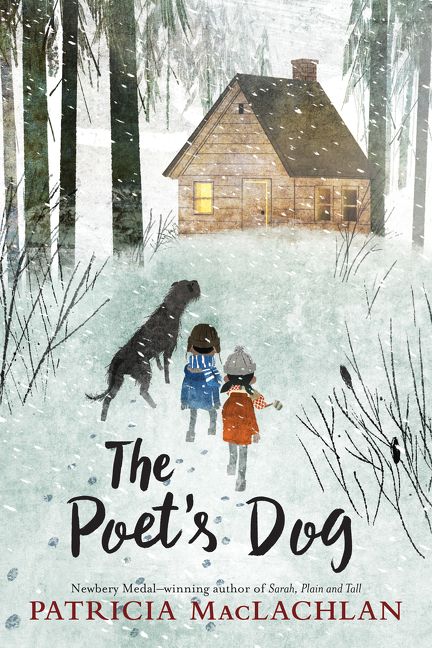 The title is what caught my attention: The Poet's Dog. Poetry. Dog. Book. I'm in.
But it was the story that kept me reading, devouring this short but sweet story in one sitting, and wanting to read it again. Then I realized that the author, Patricia MacLaughlan, lives in the town right next to mine, and I felt an even deeper connection. (I admit: I have not read her other books that have brought her much attention, including her novel Sarah: Plain and Tall.)
The Poet's Dog has beautiful prose, with whispers of poetry everywhere, as the story explores the notion that dogs can talk to children, and to poets — both of whom have open ears and open hearts to the world. Here, a dog saves two children in a winter storm, and then the children save the dog from his sorrow, and in-between, we learn the real story of Teddy, the dog.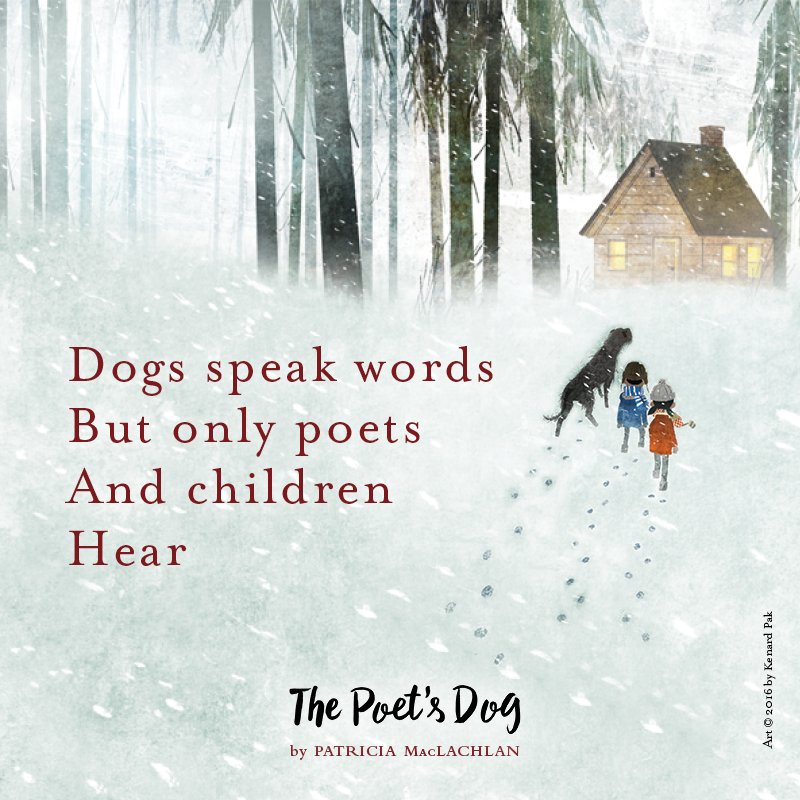 There are no wasted words in MacLaughlan's book. Each sentence, each piece of narrative, is there for a reason, and I found myself in the poet's house, huddled up amid the fierce winter storm, as the dog and children become part of each other's lives with words and love. The ending, too, is very satisfying, if not too surprising, allowing us a glimpse into the kindness of the world, and the possibilities of poetry.
Dogs. Poets. Kids. Kindness. What's not to love about all that?
Peace (after the storm),
Kevin