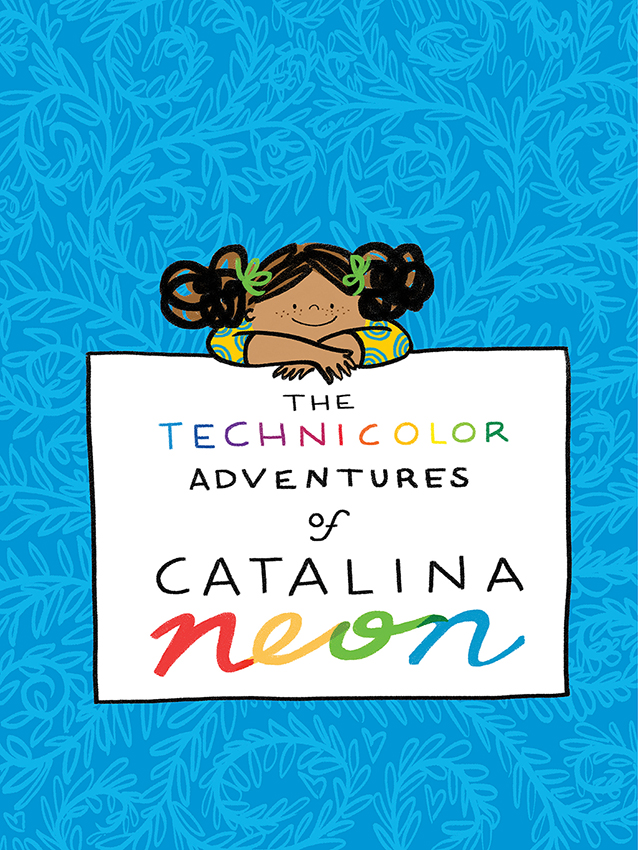 Here's a neat project just finishing up, in which Juan Felipe Herrera (United States Poet Laureate) and artist Juana Medina were "slow writing" a picture book story, with input from second and third grade classrooms around the country. I say "slow writing" because the story had been unfolding one chapter at a time, over months, and the book apparently has just been completed.
There are five chapters, and an epilogue, and the prompt for one of the chapters gives you a nice taste of the story and the characters: How does Catalina use the poetry book to unleash her neon powers and save her familia?"
Herrera and Medina used input from elementary students who responded to the prompt (via a teacher submitting ideas with an online form) as the spine of the next part of the story. Then, they give credit to the schools where the ideas were submitted from.
Cool, right? You bet it is. I hope they do it again.
Check out The Technicolor Adventures of Catalina Neon.

Peace (writing it forever),
Kevin