(This is for the Slice of Life challenge, hosted by Two Writing Teachers. We write on Tuesdays about the small moments in the larger perspective … or is that the larger perspective in the smaller moments? You write, too.)
This summer's CLMOOC (Connected Learning MOOC) is underway, with a coloring art theme. So, today's Slice of Life is a look at a few of the coloring projects I worked on yesterday.
First, I received a CLMOOC postcard from my friend, Susan, that was just begging to be colored. So, I set up my iPad and used a time-lapse function on the iStopmotion app to capture the coloring. (You can also see how I used the colored page as a frame for a story, with ThingLink)
Second, my CLMOOC friend, Terry, took a page I had colored (a mandala pattern by Robin) and reworked it. So I returned the favor, layering his remix with my original in an app called Fused, and then realized that the slider effect on one of the filters was pretty nifty. I could not figure out a good screencasting app, so I just pointed my phone at my iPad, and shot away.
Finally, after CLMOOC friend Jennifer mused about what a CLMOOC Musical might look like as part of the introductions, I started up a YouTube Playlist, opening it up to others to contribute songs or bands with a color theme to them, attuned to the theme of this CLMOOC week.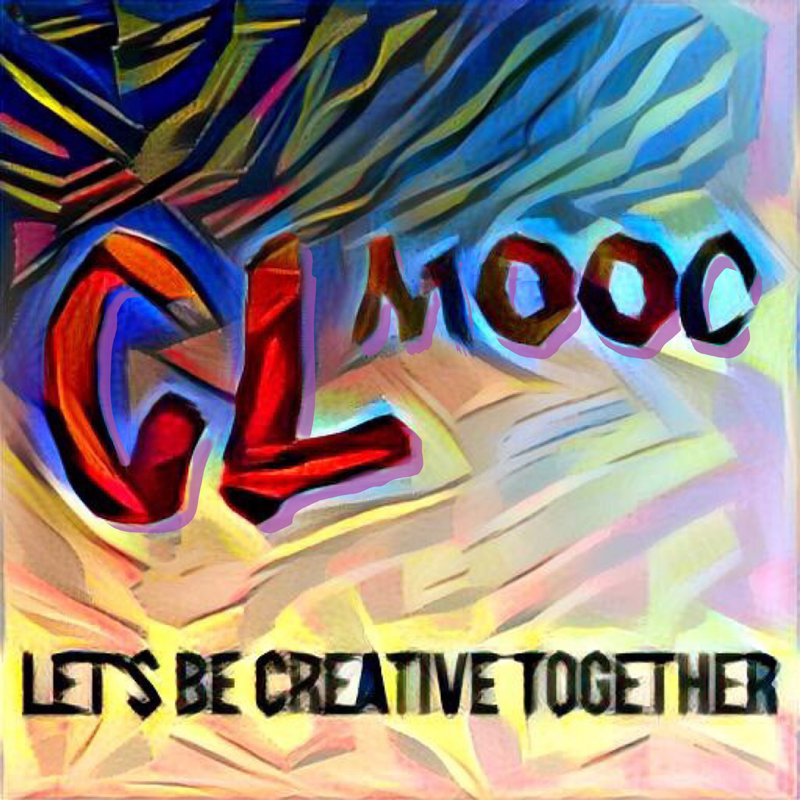 We'll be hosting the first CLMOOC Make with Me Hangout today with folks from all over, and we will be talking about the intersections between art and writing and making, and how we might make visible the Connected Learning principles of the CLMOOC play/work now underway. If interested and available, you can join watch the Make With Me live broadcast and join in the chat today (Tuesday, July 11) at 1pm ET/10am PT/5pm UTC and it will be live streamed with a synchronous chat at CLMOOC.
Peace (all hues),
Kevin
PS
Perhaps we are all unrecognizable hues .. turning to poetry to explore color in #clmooc pic.twitter.com/BP38F7jnfh

— KevinHodgson (@dogtrax) July 10, 2017