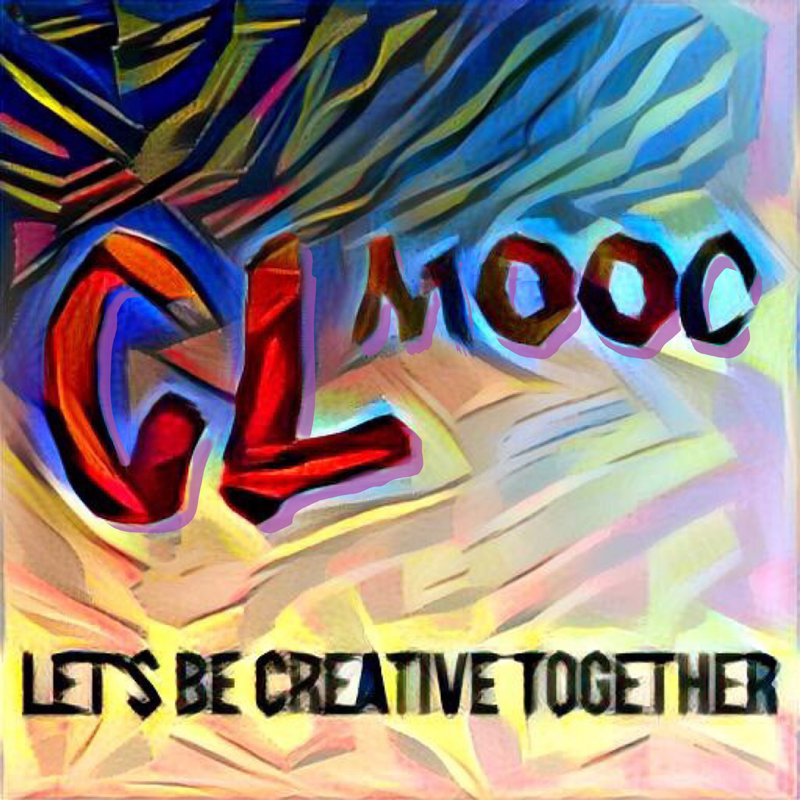 In the final Make Cycle newsletter of Connected Learning MOOC this week, we provided a list of ways members of CLMOOC can stay connected throughout the year. That includes you (CLMOOC is always an open experience and is now facilitated by participants).
Some suggestions for further connections:
Curate an eportfolio or a make log of the work you completed this summer.
Peruse the Make Bank. Reuse or remix an idea in your own learning environment or consider adding a make, an example, or a tutorial.
Participate in Kim Douillard's photo challenges and #silentsundays (in which you are invited to post an image to a CLMOOC community with no context text).
Share out on #WhitmanWednesday of sharing out quotes from Walt Whitman or the #ThoreauThursday or invent your own with some more diverse poets
Form an interest group on G+, FB, Slack, Voxer or some other space concerning a shared purpose.
Come back to The Daily Connect for ideas and connections (Here is a random post generator.)
The Daily Connect is a riff off The Daily Create, a daily prompt for creativity from the fertile and collective minds of DS106.
Engage in a "Curiosity Conversations" by interviewing someone.
Plan your own Pop-Up Make Cycle or cMOOC experience (and if you do, let us know so we can spread the word).
Join the CLMOOC Kiva micro-lending team, and "make a difference" in the world with small donations to worthy projects.
Be part of the Goodreads CLMOOC Reading Club. We share books.
Join the CLMOOC group on Flickr.
Get a CLMOOC badge for your participation and collaboration.
Margaret Simon (a CLMOOC community member) often hosts DigiLit Sundays at her blog, where she and others offer up ideas around digital literacies and invite readers to share information.
Host a CLMOOC Flash Mob. Or CLMOOC Dance Party. Or CLMOOC Flash Mob Dance Party.
Join the #literacies chat for all things contemporary composition and communication!
Digital Writing Month often happens in November or December. Look for the possibility of a digital-writing-themed #CLMOOC Pop-Up.
The 4T Virtual Conference on Digital Writing is free and online and happens a few times a year. The next one is in October, and some CLMOOCers are presenters.
The postcard project continues, and people can sign up to be a part of it here.
Peace (let's make it happen),
Kevin