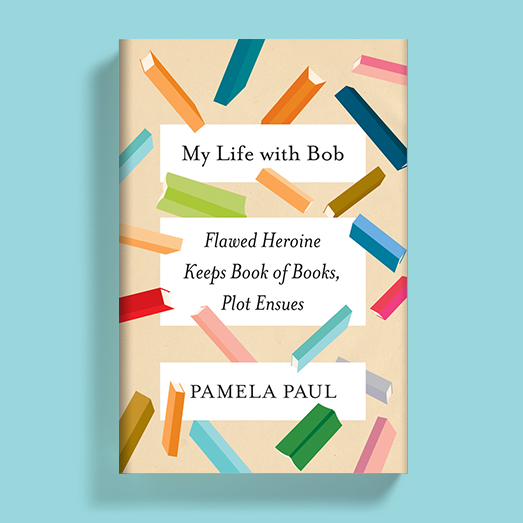 A book about reading books? I'm in. I know that sounds strange to be reading books about the reading of books, yet I find it strangely fascinating to wonder what other people are thinking as they read and love (or hate) their own books.
Pamela Paul has an envious and powerful job — she is the editor of the New York Times Book Review. Part of what she does is discover new writers and determine which books get reviewed, which get noticed, which get featured. Needless to say, Paul reads a lot of books.
The BOB in the title of this memoir is not a man, but a book of books (or Book of Books: BOB) that she has been keeping as a private curation for years. My Life with Bob: Flawed Heroine Keeps Book of Books, Plot Ensues taps into her love of books, as she connects novels to major events of her life, and dives deep into why we love reading so much and how powerful books can shape a life, anchor our memories and change our perspectives on the world.
It helps that Paul comes across as a regular, if voracious, reader, and her style of writing is very inviting. You can sense the reluctance to share BOB with the world. It really is her private list, and I envy that she has BOB. I have Goodreads, which is not the same, is it? Amazon owns Goodreads, which means someone else owns my list. If only I, too, had kept a BOB of my own for the past thirty years or so. What would I notice?
Overall, I enjoyed Paul's tour of her literary world, and her world escapes, and the connection between the writing she was reading, the writing she was writing, and the bridges made visible between our reading lives and our lives outside of books.
Peace (I read it),
Kevin