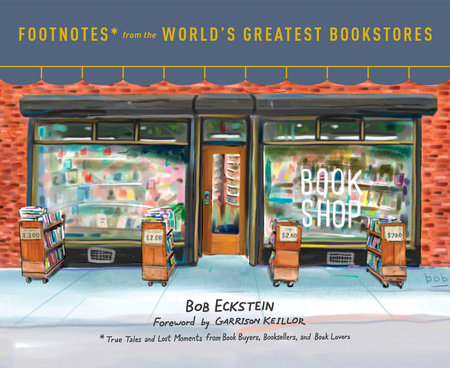 I could re-read this a few times, just because … I love the quirks of independent bookstores. Illustrator Bob Eckstein's collection of stories and drawings/paintings of bookstores from around the world make Footnotes* From the World's Greatest Bookstores a visual delight, made even better with short anecdotes of strange happenings and wonders from those places.
If you love stories, and if you love books, and if you love bookstores with an independent spirit, then Eckstein's collection is for you. I got this one out of the library and am now eyeing the "14 Day" sticker on the cover with a bit of trepidation.
I joked to my wife, a librarian and book lover like me, that we could use this book to start planning our future retirement travels. I was only half-joking.
Peace (in the stacks),
Kevin