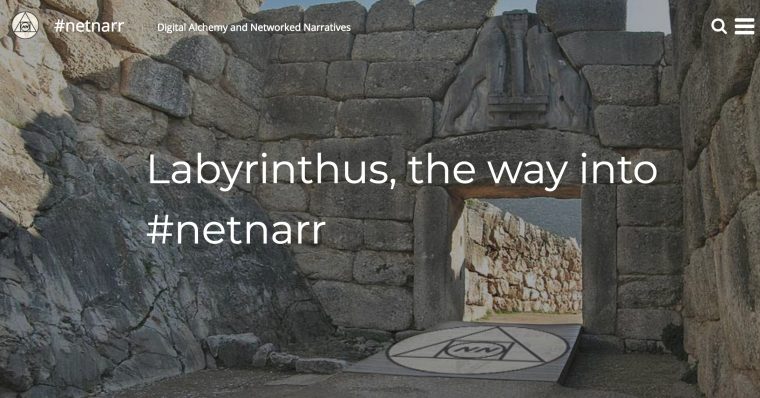 Another iteration of Networked Narratives is coming around the bend and I'm back on board to fall into adventure. You can read more about what Networked Narratives is here with the post by Alan Levine, and also follow the link to get yourself started, if you want. Alan and Mia Zamora are the main guides.
Here is a video intro from Mia and Alan.
Alan recently shared this interesting thinking document about the course's intentions and direction (albeit with his warning that all is still in development).
Essentially, Networked Narratives is an exploration of digital writing and composition and connections, with elements of an open learning community (me and others) and a college class course offering(s). What I like is the expansive invitation to explore what digital writing is and what digital spaces can be, and more.
At the end of the last iteration, last May, I created this small digital piece, which Mark Corbett Wilson kindly re-shared out on Twitter the other day (I'm glad he did, since I forgot all about it):
#netnarr #dda124 hit the restart button! pic.twitter.com/8BkFGrq0xF

— KevinHodgson (@dogtrax) May 8, 2017
Peace (and invitations),
Kevin