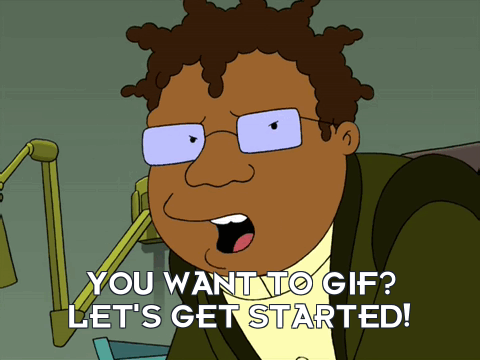 Over at Networked Narratives, the theme is now shifted into GIFs, and all the wacky things you can do with them. Alan's assignment calls for a GIF storm of sorts in the #NetNarr hashtag, including GIFs that connect with the Digital Life underpinning and finding narrative points in the clip from the Western movie The Big Country to pull out as animated moments.
So …
First, I went in to the clip and found the dramatic scene where the rider and horse are trotting away (later, the men will join the solo rider in a dramatic turn-around.) I use the Gif It add on for Chrome Browser, in case you are curious. The function gets built right into YouTube video viewer. Easy peasy.
Then, I went into Frinkiac, a GIF generator of Simpson's clips and found a Karaoke scene, so I layered in dialogue from the same clip I Gif-ed earlier, but made it into a sing-along song.
Finally, I was watching the latest Courtney Barnett song, which is all about trolling people on the Internet, and grabbed a clip to Gif.
The video is cool and strange and weird, so the Gif is, too.
Finally, this morning, a student in the NetNarr Universe had shared some time-lapse movie making, and I grabbed a gif out of Roj's work, just to see what might happen when a time-lapse becomes a gif. It's interesting.
Peace (slow mo),
Kevin