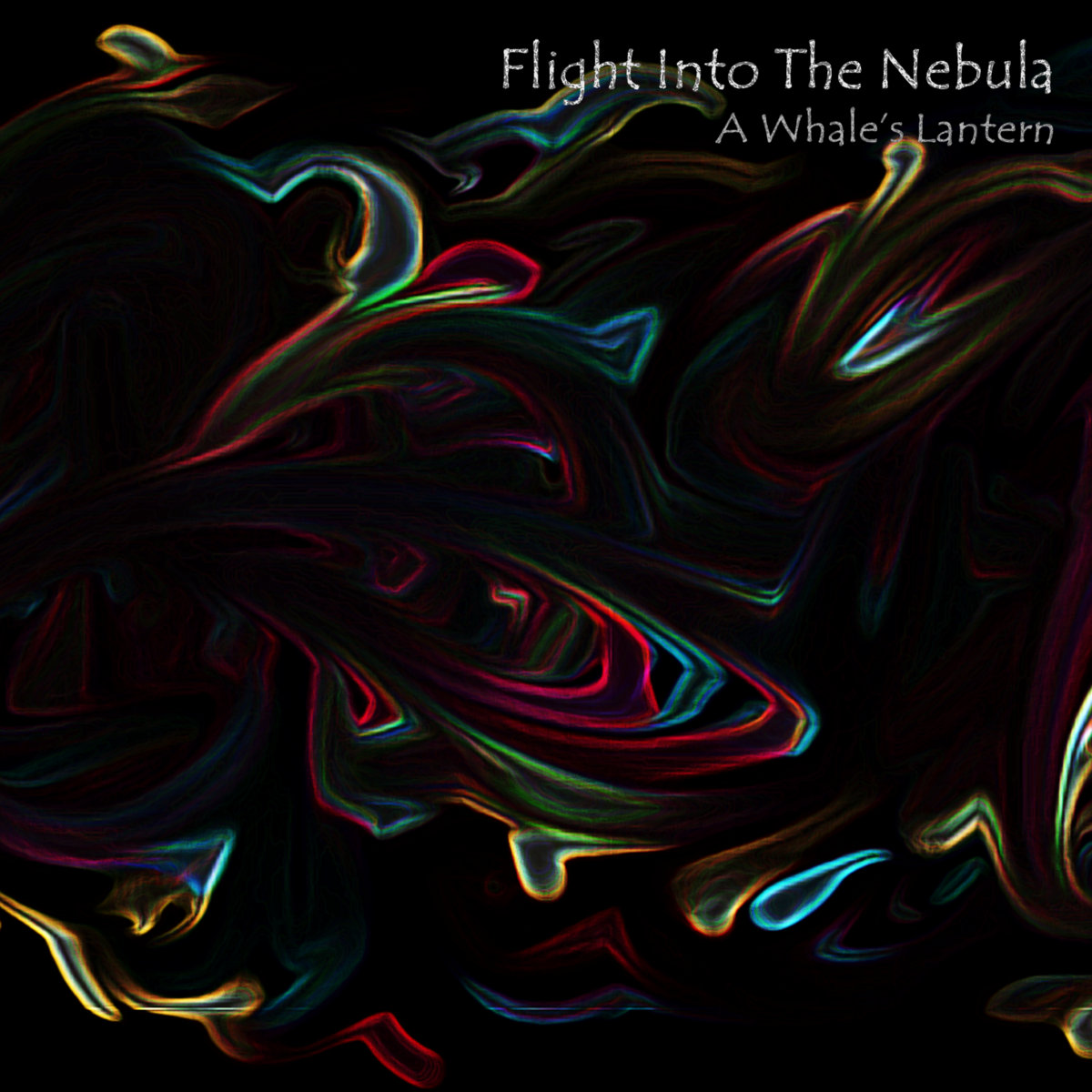 This is the second of two parts of a post about an online musical collaboration project known as A Whale's Lantern that has been taking place on the Mastodon social networking space (part one is here). Musicians are randomly paired up, and asked to create and record original music and songs. Those songs are then pulled together for an album on Bandcamp.
This oral history project took place in a shared document after the first iteration was completed. A second round, with many more musicians, is now underway, with a new album scheduled to be out before the end of April.
Yesterday, the reflections centered on participants first reactions to the call for collaborations and how they made and nurtured connections with their collaborators. Today, we focus more on the making of music, with both the challenges of online connections (where musicians are not in the same physical space) and the possibilities of this kind of creativity.
You can listen to the first album at Bandcamp. Buying a track will support the artists and the federated and open Mastodon network.
Collaborations
Veronica: I linked my old demos to Robert and he liked them, so it was kinda naturally decided to work on one of them.
Matheus: I am usually compose alone, so yeah, I was very afraid of making mistakes and letting my partner down.
Wendy: I had direction of 'animals from another planet'. C minor and dark. The first track I produced was sounds from my clarinet rather than a song.
Laura: Kevin had the kernel of the song, but it changed and I heard more than he put in that first outline. I wasn't sure how he would react to having all new lines in the chorus and bridge sections.
Robert: As soon as the stems arrived  … I was with the art.
Laura: What you write can be deeply personal, and collaborating, especially at a distance, requires trust. I am glad Kevin trusted me to sing. That meant more than he could know.
Matheus: I believe I was the youngest of all of the musicians who were involved in the project, so I was worried I would not be able to reach their level of knowledge or skill.
Veronica: For this particular album, it is fair to say that mainly he (Robert) did all the work, giving a slightly different shape to a song that I simply wrote some time ago.
Mascha (collaborating with Matheus): After exchanging a few emails, I sent him a chord progression and some other guitar recordings with effects on them and then, over the course of the project, we both added tracks and parts etc.
Matheus: I let Mascha come up with some of her ideas before I suggested anything. I think that was a wise decision since the first melodies she released were very original and shaped pretty much everything I came up with later on.
Robert: Veronica's song that most resonated with me was Blueness. My priority was blending supplemental instrumentation in with the initial folk feel of Veronica's vocals and melodies, to reflect and expand in the mood.
Mascha (with Matheus): We really started from nothing and co-composed the entire song via email and whatsapp, which was a very interesting experience.
Laura: Timing wasn't really a problem at all. I think for Kevin, not knowing exactly what I'd do with the guitar foundation, it was the waiting, until I returned the next stage of the song.
Mascha (collaborating with Michael):  Michael sent me a few of his song sketches and I chose one to work with. The acoustic guitar part in the song is still from that first sketch. The idea for the lyrics evolved from me reading a  Wikipedia article on the distant future of the universe.
Michael: Mascha had some lines she invited me to add to. I tried to keep as close to the original as possible, but also try to help it to fit the melody and rhythmic pattern of the song that was developing.
Considerations
Kevin: Every interaction we had was positive, and constructive, and I never felt as if her musicianship overpowered my ideas for the song.
Mascha: Working with Matheus was very pleasant. He's really good at giving feedback and evolving ideas.
Matheus: Even though she (Mascha) was very busy, she took the time to answer to all my looong e-mails and messages, giving all the feedback I needed. She deserves a medal for having that much patience with me.
Veronica: Robert tried very hard to keep my vision of the song.
Robert: The easiest part was enjoying the process! Veronica's capturing of moods is refreshing!
Mascha: Since we (Michael and Mascha) started from a lyric-less song that he had already written, the "come up with a song"-part of the collaboration was quite quick.
Michael: Early on, I decided that finishing the song was way more important than pushing any  particular vision of how I thought it should be. I would suggest ideas if asked, but was willing to let Mascha decide what and how she wanted to contribute, and I would make sure keep from complicating the effort .   
Mascha: I think Michael and I have quite different communication styles, so that was a bit difficult to navigate – I'm very happy that we were able to sort things out, though.
Wendy: The easiest part was jumping in and my two collaborators said, 'sure.'
Veronica: It's easy to get lost in the communication via text. At one point, I was realising the difficulty of remote collaboration and thinking: "Hell, that would've been way easier to explain in person. …Maybe."
Wendy: The difficulty was the invisibility of my collaborators and the work of others. I had no sense of what other people were working on. Hugh took my first track and did an amazing remix.
Kevin: Articulating what we were hearing in the mixes — in different headphones and speakers, many miles away, in email conversations — is challenging. I think we were open enough and support enough of each other that it all worked out fine.
Laura: The tables would have been turned 180 degrees if I was the one who had written the underlying chords/skeleton. Then I would have felt the pangs of time and distance.
Matheus: Another thing is that I've never recorded anything before, so my tempo was off way too often. The last straw was the Udu (which is the main percussive instrument on the song). The problem with the Udu was that, well, I'm not a percussionist, which means I have focus really hard in order to keep the beat flowing.
Robert: The accents on Veronica's notes are different in nuance than what people often do in my city, and it was refreshing playing the bass line to be tripped up by "wait, this part at the root feels different than what I initially heard it as," and then staying true to the space and time of the source music.
Michael: If we had developed the foundation melody jointly, I think there would have been a musical communication that developed through the process of  improvisation and negotiation. Since we began from something I already "completed", the communication and negotiation of a shared vision had to happen in responding to how the other person had changed the song in ways that we didn't expect, or didn't match what we thought was "right".
Matheus:  It was really nice to see the song developing and in the end it became something that wouldn't be possible if I had tried making it alone. It was a really eye-opening experience and I felt great through the whole process. I would like to thank Mascha for bringing us together and for being such a great partner. I hope to be a part of the next edition of this project! And bravo to all the other artists, who did a wonderful job with each of their songs!
Thanks for reading and for listening. Now, go make some music! Keep an eye out for the second round of songs for A Whale's Lantern in a few weeks.
Peace (singing it),
Kevin