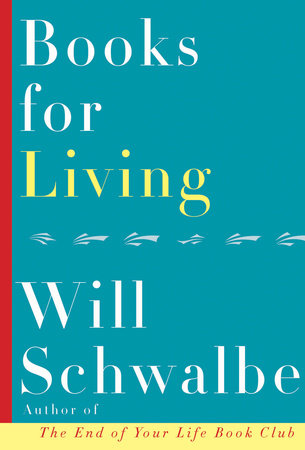 There's a moment towards the end of Will Schwalbe's Books for Living where he recounts how a book he read — A Journey Around My Room by Xavier de Maistre in 1829 — reminded him the power of observation, and how we can make sense of our lives if we just slow down, observe the small details and write with passion.
This call to reflect reminds me a lot of some the writing I have been trying to do in Mastodon, of noticing small moments and writing small poems, of invocations of the world and of the wonders of the world, writ small. Unlike de Maistre, I am not confined to my bedroom by the legal system (as he was, for a stretch of time, and therefore, he had little more to write about when he decided he would write about his room as if it were an entire world).
Throughout Schwalbe's Books for Living, as he uses each chapter to focus on book(s) connected to something he has learned about living his life, I was reminded of the power of reflection, and agree with his observation that reading is a certain kind of magic that connects us with our past histories, our current stories, and lays the groundwork for where we might be going.
Here, Schwalbe connects with such books as Stuart Little, Giovanni's Room, The Odyssey, Song of Solomon, Bird by Bird, and many more. His writing style is inviting, and his honesty shines through in his observations of his life through the lens of stories. This is a book for book lovers, and even encountering books I didn't know– such as A Journey Around My Room — you can feel the pull to investigate, as Schwalbe provides as suitable guide into the internal landscape.
Peace (books),
Kevin