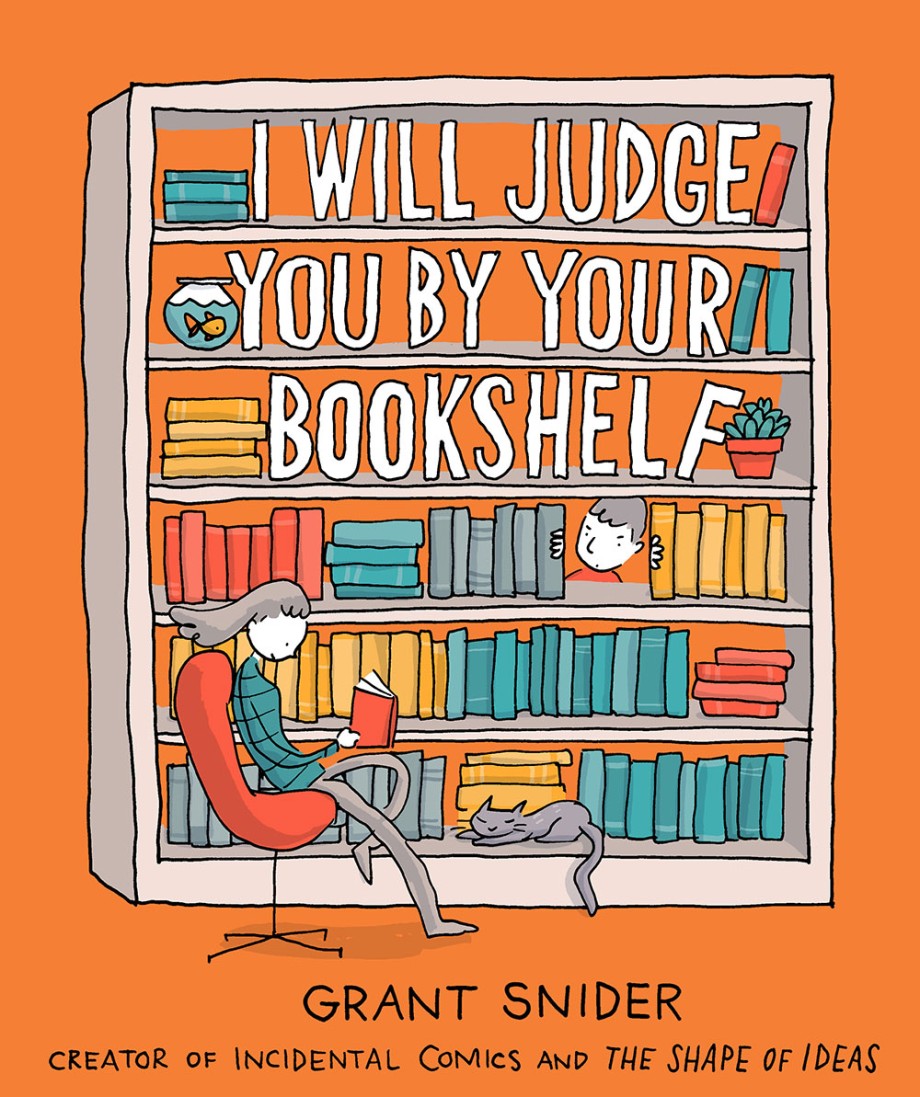 I wish I could gently rip out every page of Grant Snider's new collection — I Will Judge You By Your Bookshelf — and pin them up all around the house and the classroom, and celebrate the love of reading in Snyder's colors, and wit, and gentleness. But, you know, then I would be both destroying the book (ack!) and maybe other people wouldn't appreciate the sudden decor (but the people I love would appreciate the theme).
Snider, whose work as a cartoonist with a literary bent is someone I have been following for years with appreciation, dives deep into his love of books with every cartoon in this collection — some have been published elsewhere (his work is often in the New York Times, New Yorker, etc.) and at his blog site, but many of them here are ones I had never seen before. Like his other book collection – The Shape of Ideas — I can see myself coming back time and again for a little artistic rejuvenation and appreciation for the way he explores writing and reading at beautiful angles.
If you love books, you'll love I Will Judge You By Your Bookshelf.
Peace (in pages),
Kevin