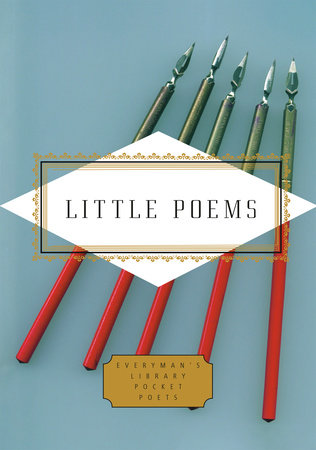 I am a morning poet, writing small poems to start the day. There's long been something about the concision of words and trying to create a scene out of a verse or two, or a haiku, that appeals to me. I'm not suggesting all of my poems are great or insightful or anything but every now and then … you know?
Little Poems — a collection of 300 or so small poems gathered by editor Michael Hennessy — is full of these little writings. There are dozens and dozens and dozens in here, so much so that when I was checking the book out of the library, the librarian opened it to the Table of Contents out of curiosity and began to cite the many poets in here, as I stood there, nodding in agreement.
From early poems by Sappho (Seventh Century BCE) to modern poets (Ocean Vuong, still writing wonderful poems), the gathering of verse here stretches over time and content, and style. All the poems here are under 14 lines. Some are magnificent. Some are mundane. Some are intriguing. Some, confusing.
Most of us experience literature for the first time in the form of a 'little poem.' Long before we've tasted our first solid food, we've heard a soothing lullaby spoken or sung by a parent, and before we start school, we have already begun to accumulate a storehouse of nursery rhymes. The sounds and rhythms of those little poems are embedded in memory, and we pass them down to the next generation. – Michael Hennessy, editor, Little Poems, page 17
I found myself slowing down to the handful of shape poems here — a form that interests me, particularly in light of how some digital tools might be used by poets to enhance a poem — and found the poems to be delightful in their visual nature, the way a writer imagines words as design.
Here is an audio interview with Hennessy about Little Poems via MixCloud.
Peace (and poems),
Kevin