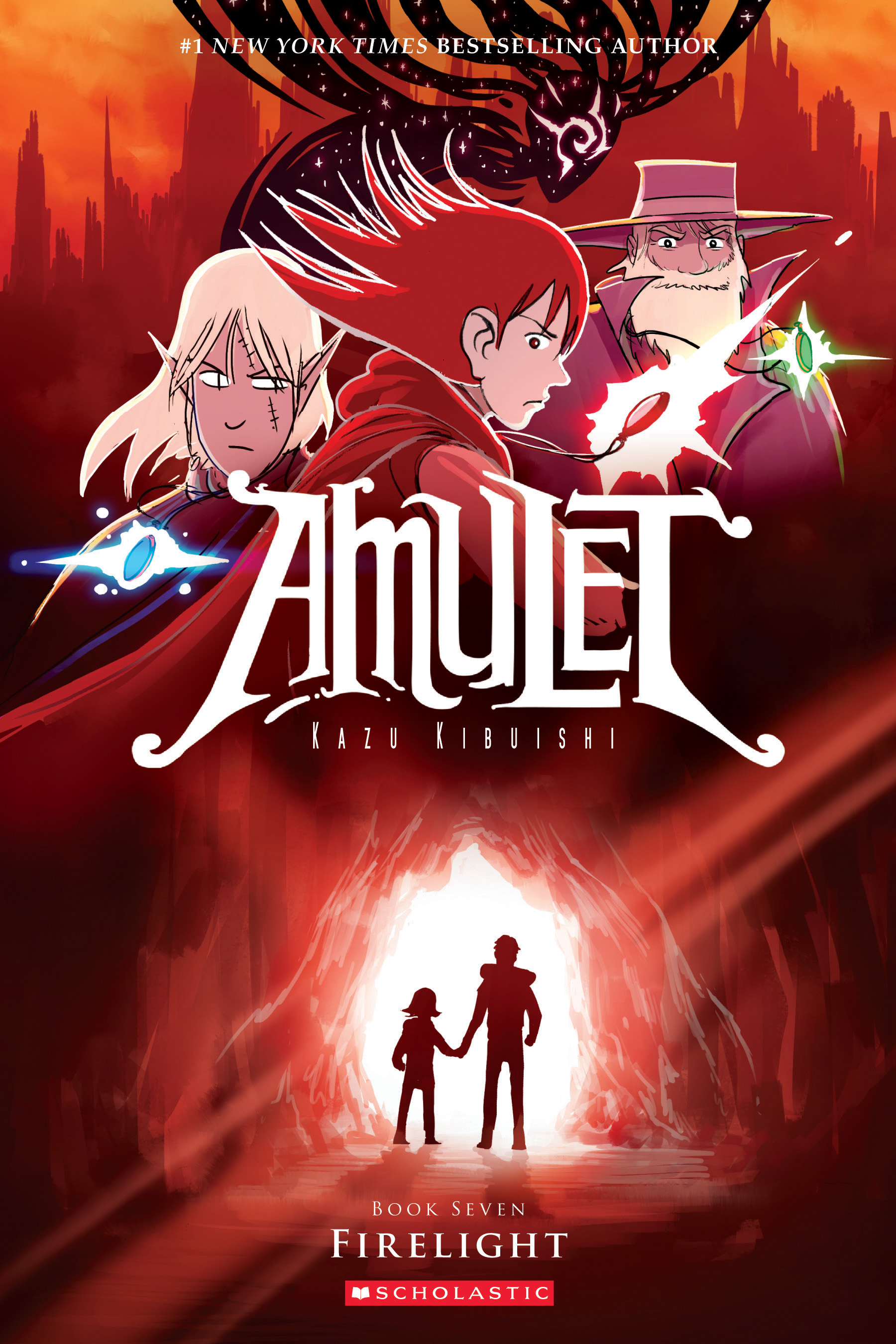 Kazu Kibuishi continues his extraordinary artistic run of deep, rich graphic storytelling with the seventh book in the Amulet series. This book — called Firelight — is both incredibly to look at, with the graphic form, and to read, with its ever-widening storytelling.
If I am looking for a prime example of how an artist is using the graphic novel medium to spin a narrative, I turn to Kibuishi's Amulet series, which often falls under the radar because it is aimed at young readers and not necessarily adults (although it is a New York Times bestseller, so maybe that statement isn't quite correct).
Here, the merging and diverting stories of female protagonist Emily, who has become a Stonekeeper, a source of magical powers. But there is some nefarious schemes at work behind the source of that magic, and Emily is slowly getting sucked into the unknown. Meanwhile, the boy protagonist — Navin, Emily's brother– is connecting with a rebellion against the Elf King, who may or may not be part of Amulet secrets.
Lots of interesting characters, and strange journeys into the memories and the past, as well as beautifully drawn artwork that forces you into the world of Amulet, make this series one worth checking out. While this seventh volume does not contain any huge surprises, it advances the story along quite nicely. I think Kibuishi has ten volumes planned, so we are moving towards the last third of the story. Books come out every few years, so this is taking a long time to unspool. Which is fine.
Some fan made this book trailer.
Peace (go deep),
Kevin